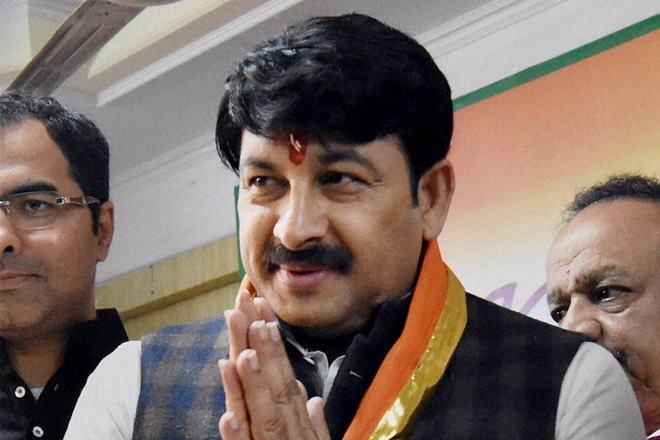 Surat: Delhi BJP leader Manoj Tiwari was in surat yesterday attending Hindi Divas -2022 celebrations and Second All India Official Language Conference here.
While talking to the press Manoj Tiwari said that "Arvind Kejriwal roams everywhere except Delhi. He went to UP, Uttarakhand, and Goa but people nowhere offered him a space to sit. He encroaches a little where Congress is weakening because there's no comparison between BJP's model and Arvind. His whole identity is based on lie and loot."
"People of Gujarat are also aware as the people of UP, Uttarakhand, and Goa were. I'm telling you that even though he has not signed files for the corruption cases and made other people do it as the CM of Delhi. one should not be surprised if he is found behind the bars in next 1-2 years. No one is going to accept Arvind Kejriwal where BJP's model exists," Tiwari added.
Delhi BJP leader Manoj Tiwari in Surat, Gujarat : Arvind Kejriwal roams everywhere except Delhi. He went to UP, Uttarakhand, Goa but people nowhere offered him a space. He encroaches little where Congress is weakening, but there's no comparison where BJP's model exists. pic.twitter.com/VoZwZy0ACf

— DeshGujarat (@DeshGujarat) September 15, 2022
DeshGujarat